IT'S 2020! OMGAWD CAN YOU BELIEVE? WELL THOUGHT IT WOULD BE FUN TO SEE WHAT WAS POPULAR 100 YEARS AGO IN 1920 
1920's Fashion for women characterized the free spirited,  modernist era of the Roaring Twenties and the Jazz Age as women gained their freedom and independence from the constrictive styles of the past Victorian era. The 1920's Fashion trends were the shorter, low-waisted dresses and revealing  styles worn by the Flappers, the 'bobbed' hairstyles, cloche hats, and striking Art Deco geometric designs of the era. Another 1920's fashion trend were clothes that provided freedom of movement with looser fitting clothes and defined by the adoption of the chemise or camisole, the a loose-fitting undergarment which replaced the confining,  tight fitting corsets of the Victorian era.
Zelda Fitzgerald was dubbed "The First American Flapper" of the Jazz Age by her Husband F. Scott Fitzgerald. She was noted for her beauty and high spirits,  She and Scott became emblems of the Jazz Age, for which they are still celebrated. The immediate success of Scott's first novel This Side of Paradise (1920) brought them into contact with high society, but the most noted work from F. Scott Fitzgerald was The Great Gatsby where the movie adaptation show how really lavish and extravagant the time was or what was the attained goals of the era. Zelda and F. Scott Fitzgerald pictured below.
I mean doesn't this just seem like a fabulous place to be or be seen?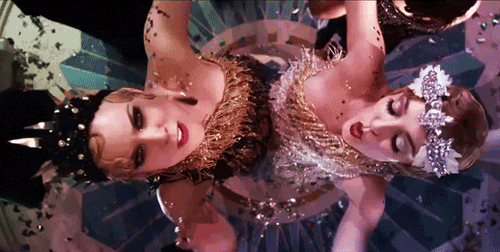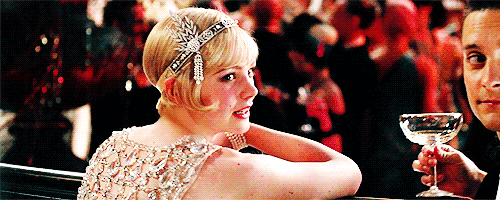 Flappers of the 1920s were young women known for their energetic freedom, embracing a lifestyle viewed by many at the time as outrageous, immoral or downright dangerous. Now considered the first generation of independent American women, flappers pushed barriers in economic, political and sexual     freedom for women. AKA Party Girls!! But really who doesn't want to party and liberate from the social norms of the past decade?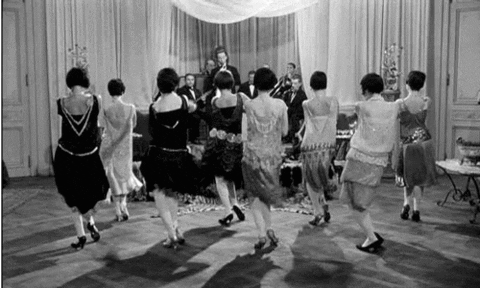 CHEERS LADIES!!!